Have Anxiety? A Book About Anxiety and Hormonal Imbalance Every Woman Should Read!!
NEW! Delta 8 CBD With Delta 8 THC...50% Off Sale!!

Influencer Link (Delta 8 Collection)
The Book Every Woman Should Read!
Anxiety and Hormonal Imbalance are Related…
This book below is one that I feel every woman should read. It covers Anxiety and Hormonal Imbalance. Your anxiety may be due to simply Hormonal Imbalance or partially due this. Anxiety and Hormonal Imbalance are related as Hormonal Imbalance can cause anxiety (even psychosis!) and other unpleasant symptoms. How bad can it get? In this book, the author says some women were even put into mental institutions when the root issue was Hormonal Imbalance and that being the case quite unfair and scary. This book was written by a great naturopathic doctor who explains it all and discusses options to combat Hormonal Imbalance and get better. I found this book extremely informative on the subject and highly recommend. The book is available on Amazon…to get a copy or for more info just click below:
and if you want to do your own lab test like I did click here for more info about I did and the test I chose.
I think the book's author is right as this is what happened to me… After renovations were done to a house I used to own…my anxiety level skyrocketed and I also got ill from multiple toxins (but I did not learn about the effects of toxic black mold and mouse feces until years later and doctors put me on Ativan instead that made all worse when the answer was treating me for Anxiety and Hormonal Imbalance). It was true that both me and my dogs had traumatic experiences from multiple vicious dog attacks but something more was going on that had something to do with the renovations. I kept getting put on Ativan and benzos after only brief under 15 minute talks with multiple doctors. At first t thought Ativan was helping but soon I became very dependent on it and needed more and more. As the drug was pushed on me I did get more. It was as if the doctors were handing out candy. One doctor said no more Ativan and I'll say he was smart about that at least but also said there was nothing else he could do for me while he should have suggested at least that I get my hormones tested. Instead another doctor gave me more Ativan. I was amazed at how easy it was to get Ativan. Except for that one doctor, as Ativan was pushed on me…eventually I saw the very dark side of this drug. Here's what Ativan did to me…it has harmed a lot of people! Things got so bad with this drug I spent a weekend going through withdrawal symptoms as I finally said no to the Ativan despite it being the only solution doctors had for me. I finally found a counselor who thought my anxiety was probably caused by adrenal gland malfunction and in 2015 I went to a different type of doctor…a naturopathic doctor. She opened my eyes to a new good solution…natural remedies. I was shocked there were no side effects. I got better over time especially after finding out I not only had severe cortisol imbalance and severe adrenal fatigue but many other hormonal imbalances. I found out by having my own lab tests done. I took natural supplements to get better and my brain function came back and I was able to work far more hours a week and soon back to working full-time although I chose a different less stressful career path and had to learn many new things. Here's my story about how I got better. Most western doctors and psychiatrists only use prescription meds these days to treat anxiety. I'm not a doctor but think some reasons the pills like Ativan work for some people and not others is based on the state of their bodies (are they in good shape heath-wise or have they been exposed to say toxins or have a weakened immune system or adrenal fatigue?)…or maybe it's simply because one med may work for one person and not another. But no matter what the bottom line is it's obvious pills like Ativan can be harmful and even dangerous for some people yet most western doctors and psychiatrists still push these pills without offering alternate types of treatment. I think this is horrible and if you watch the film below you will see what is the real motivation for prescribing Ativan and other similar harmful drugs. Before watching this film I had figured out that this was happening. However, I can see now the problem is much worse than I thought! I think the same is true about the whole prescription drug industry and also harsh medications are pushed by veterinarians when for some medical conditions such as pet anxiety when there's natural options…to learn more about natural options for pets please visit GoGreenPetProducts.com:
An Informative Film: The Motive Behind Prescribing Ativan and Other Drugs Like It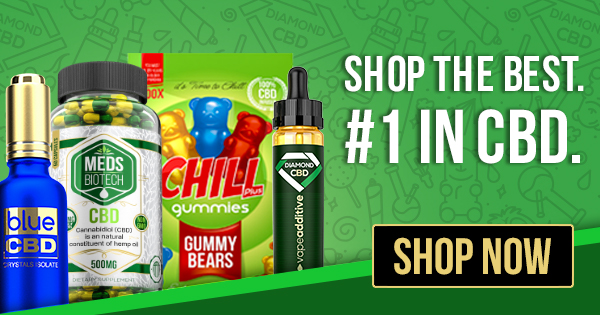 In The Spotlight: Help for Anxiety, Pain and More…High Quality CBD for People and Pets With Many Options
Some Great Affordable Options Especially If You Just Want To Try CBD!
What is unique about this company is that it makes CBD fun for both people and pets with its many flavors and options. They also offer some quite affordable options! For people…CBD is available in oils, vapes, edibles, drinks, dabs, creams… There's many size options including small quite affordable options so you can try it out and flavors including even cotton candy and bubble gum. They have 135 types of edibles and even a smokable form! Tommy Chong uses their CBD products! Regarding Pets…what is unique about these CBD for Pets products are the many options with flavors your pet would truly enjoy like bacon, chicken, cheese, beef, steak and more. They offer different products for your type of pet and size too. And they have CBD tinctures, bite, treats, biscuits, sprays… There's CBD that offers help for specific conditions and issues like even pet tartar control. So just click above to learn more about what they offer for CBD for People and Pets…
---
Also In The Spotlight: New High Quality CBD Including CBD Dog Treats With A 5 Star Rating!
Regarding people, this CBD Oil is high quality and also available as capsules, sprays and vape oil. There's even CBD for specific conditions and issues including sleep, anxiety, weight loss, pain, anti-aging and more. And there's CBD Dog Treats for dogs too! Just click below to find out about these New High Quality CBD options including High Quality CBD Dog Treats and best of all, there's a sale going on right now so you can try it and save money. The sale is for both the CBD for people and for CBD Dog Treats so just click below to find out more info:
Disclosure: I created this web site and my related health sister web sites to help people so they get informed and don't have my bad experiences due to not finding the right answers soon enough. As I had a background in Marketing professionally I later became interested in Affiliate Marketing. So this page includes some affiliate partner links which basically means if you do click a small commission may be earned where you would not pay extra and some of this money earned would be applied to keeping our web site(s) updated and maintained for all viewers. We do promote certain products and services at this site that we believe are great (we either use them or would use them). You can read our full Affiliate Disclosure, Disclaimer & Privacy Policy here
Disclosure: C. A. Saucier is a participant in the Amazon Services LLC Associates Program, an affiliate advertising program designed to provide a means for sites to earn advertising fees by advertising and linking to amazon.com.
Need An Emotional Support Pet Letter? Click here for a great affordable solution...